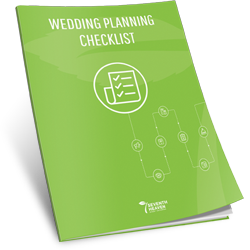 There are so many different things to keep track of when planning a wedding, it can make your head spin! It can also be tricky to know whether or not you're doing things in the right order, at the right time. Are you forgetting something crucial?
To make this entire process easier, we've put together a wedding planning checklist that outlines what you need to do 18 months before the wedding, 12 months before the wedding, and so on, right down to the week of the big day.
This guide will help you:
Schedule your planning
Stay organized
Remind you of important steps you might've forgotten
Ensure you're on the right track
Download and print out our handy wedding planning checklist to help streamline the entire wedding planning process and rest assured knowing everything is taken care of.