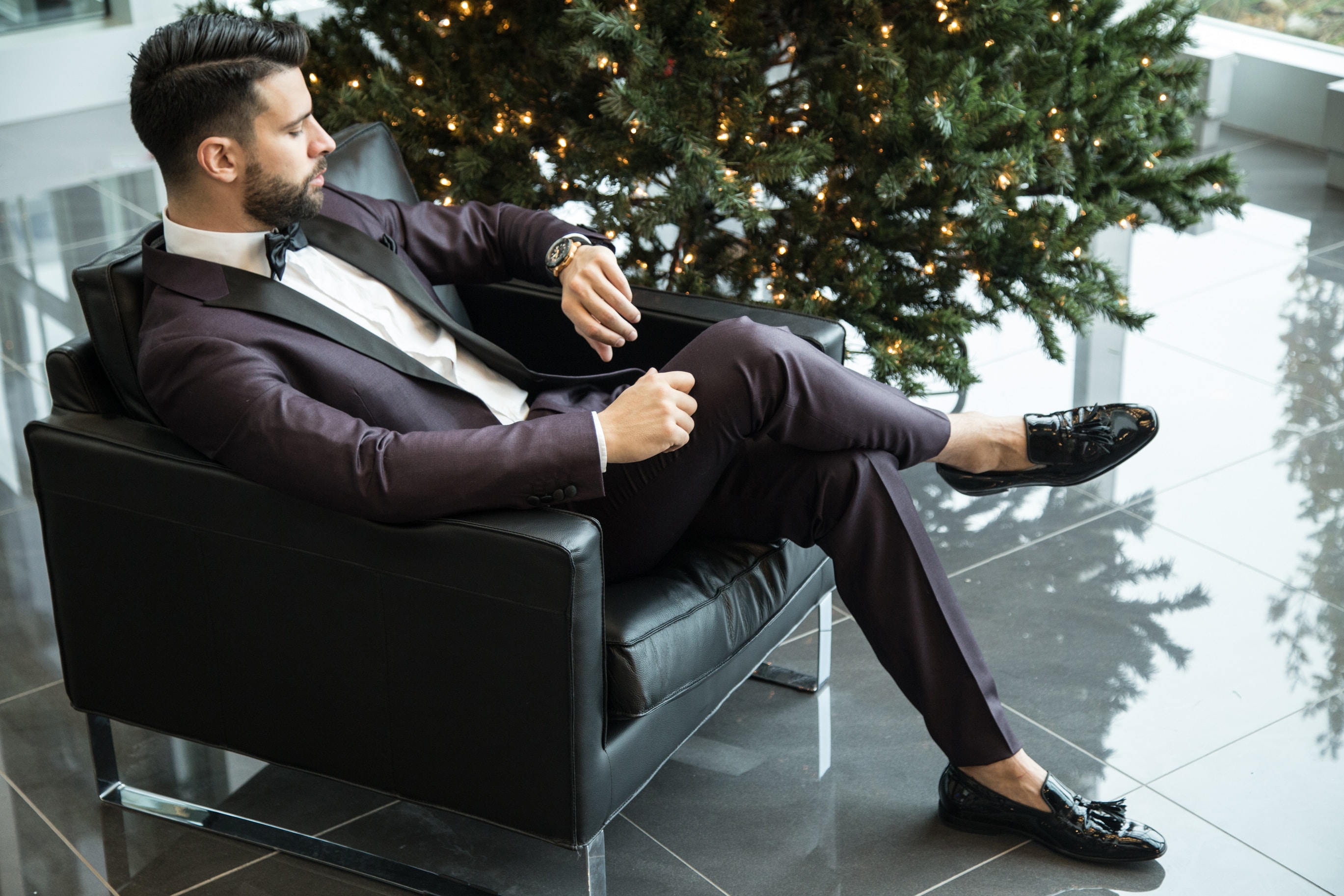 Although some guys may be reluctant to admit it, there is something undeniably fun and exciting about donning your finest suit and stepping out in style. Think about it: How many opportunities do you really get to dress up in your best formal attire and rock a nice suit and pocket square?
For most men, the answer to this depends on your age. Once you reach your late twenties, formal events start becoming more frequent as invites to weddings, evening galas and other fancy events begin finding their way into your mailbox.
No matter what your age, there is no better time to elevate your formalwear style than the present. With the following fashion tips, you can finally take your formal attire to the next level and look impeccably stylish at your next event.
1. Get a Summer Suit
If you have several weddings to attend this year, don't wait to the last minute to begin shopping for the right summer suit. The last thing you want is to have visible sweat stains because you're wearing a cold weather suit in the middle of summer.
The best summer suits should be light in color (think light grays, whites and tans) and made with breathable fabrics such as linen or cotton. Also, be sure to pay attention to the construction of the suit. Half-lined suits are far more breathable compared to the typical, full-lined design that is most common in a suit.
2. Invest in Quality Formalwear
To be completely clear, there is nothing wrong with trying to save money on your formalwear. After all, the cost of multiple tailored suits and complementary menswear accessories can quickly exceed the thousand-dollar range.
At the same time, you also don't want to hunt too hard for bargain suits and accessories. With their poor construction, fraying materials and cheap-looking fabrics, it's usually not too difficult to spot these bargain pieces from a mile away.
Save yourself from sartorial embarrassment by shopping for quality formalwear accessories and formal attire that is built to last. Start with a versatile blue suit, a solid tie and a patterned pocket square and begin building up your collection. Slowly, but surely, you'll have an impressive wardrobe that stands the test of time.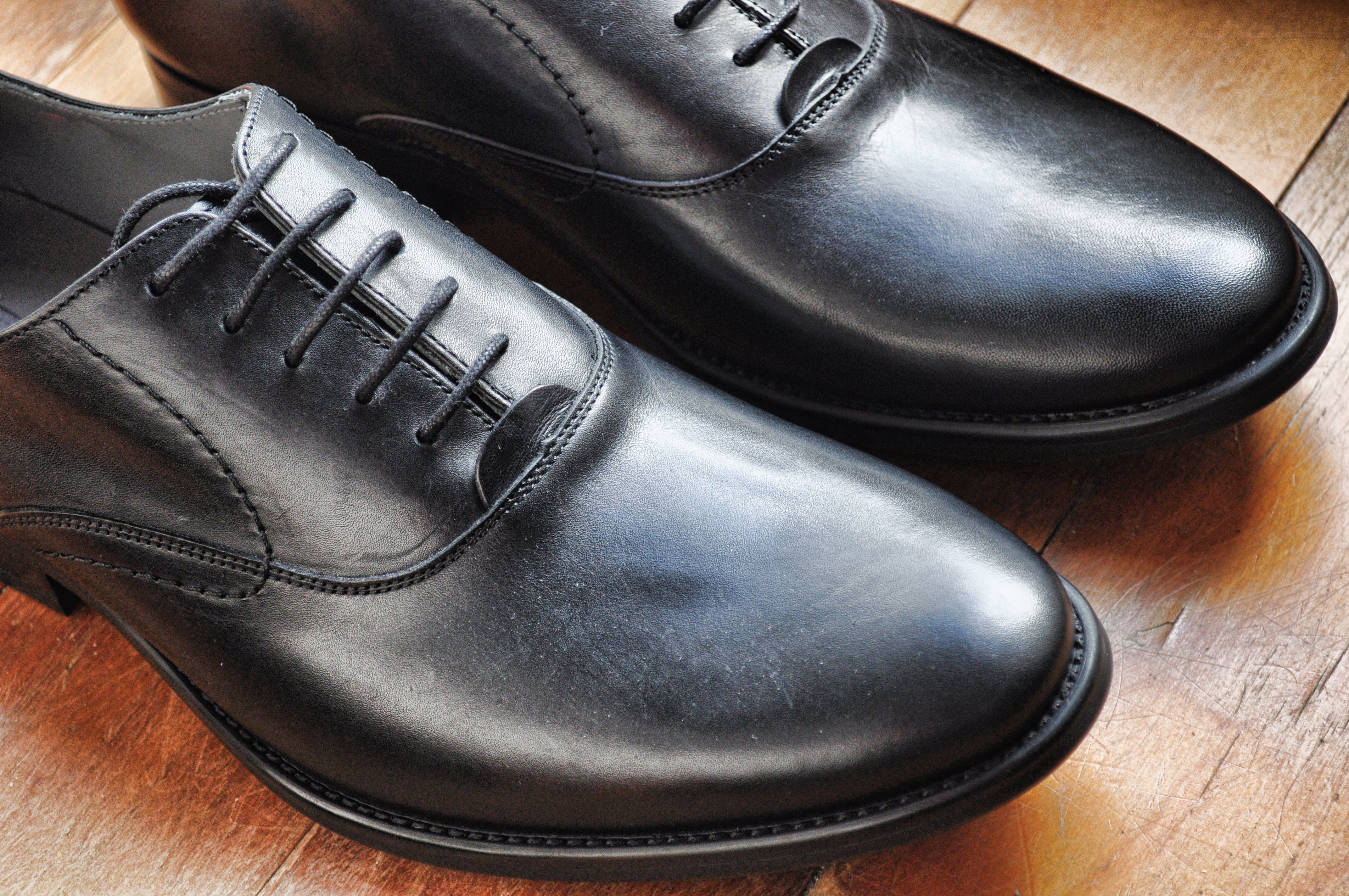 3. Get Your Suit Tailored
If you're buying a suit off the rack, get it tailored. You'll be so grateful you did, especially when you look back at old photographs without cringing at your ill-fitting suit.
The truth is that most guys don't truly know what a "good" fit looks like in a suit. While you might think that your suit looks good in the mirror, there's a good chance that something's amiss that a good tailor would spot in an instant.
For example, your trouser break (aka, where the small crease in your pant leg forms) should be subtle. If it's too bunched at the bottom, it can appear sloppy. A good tailor can hem your pants so that the trouser break hits just right, instantly elevating your entire appearance. Find a great tailor, get your suit adjusted and you'll notice the difference immediately the next time you suit up.
4. Give Your Tailor Something to Work With
Though a skilled tailor can make your suit look amazing, this doesn't mean that you can throw a disaster of a suit at them and expect your tailor to work magic. While a trouser break may be super easy to tailor, there are a few specific things you need to watch for that can prove difficult—and downright expensive—to adjust.
One of the priciest fixes for tailors to adjust is an ill-fitting shoulder. Divots and wrinkles in the shoulder area occur when the seam on your shoulder doesn't connect properly to the body of your jacket. Not only is it a pricey fix, but it's also unlikely that your tailor will manage to get it just right anyway.
Another difficult adjustment is the rear area. If your trousers are way too loose in the back, your tailor would need to pull out the pockets in order for it to fit correctly. Do your pocketbook and your tailor a big favor by trying to get the fit as close as possible before you purchase a suit.
5. Accessorize to Make Your Suit Stand Out
As a man, you're fairly limited with your suit choice. To avoid looking like every other guy at your next event, why not inject some personality into your formalwear with a few stylish menswear accessories?
Adding a unique pocket square or eye-catching watch to your suit is an easy way to inject some personality into your attire. Take advantage of the latest formalwear trends by adding a floral print tie to your ensemble.
If that's a bit too much for you, add visual interest to your suit by playing with patterns—for instance, you could don a checkered pocket square with a polka-dot tie and a solid color dress shirt for an effortlessly stylish look.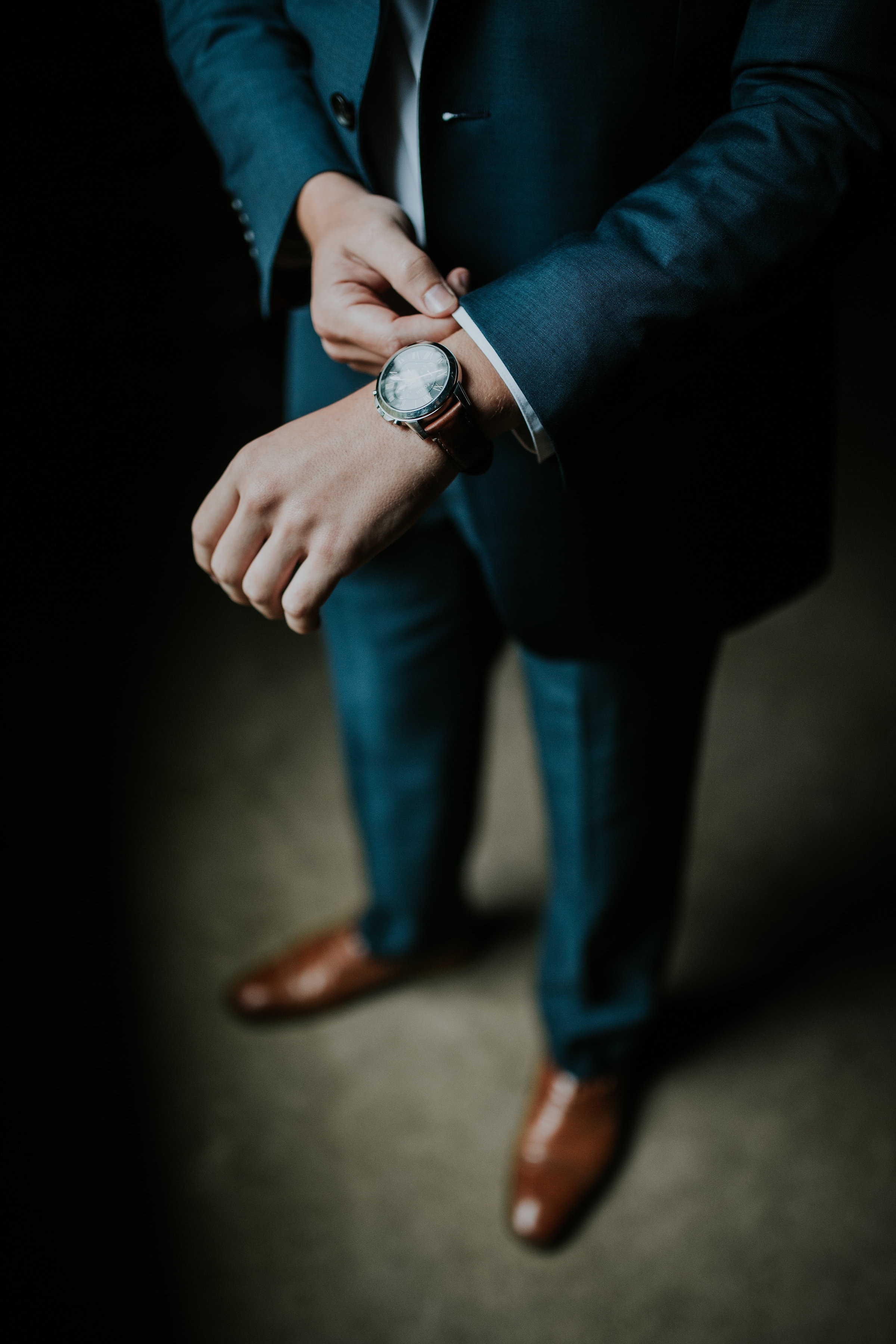 6. Keep it Simple
If you want to show off your impressive suit style, keep your accessories to a minimum. Overloading your suit with too many accessories will make it appear busy and draw attention away from your well-fitting suit.
When choosing menswear accessories, opt for ones that have a practical purpose. For instance, cufflinks are useful when you're wearing a French-cuffed shirt and are also a subtle way to show off your personality. If you're attending an outdoor event where wind might be an issue, a stylish tie bar makes perfect sense.
7. Wear Easily Removable Layers
When the weather is unpredictable, it's always helpful to wear layers that can be easily removed if needed. By planning your formalwear layers in advance, you can also keep yourself from making the common fashion faux pas of grabbing any old running jacket to layer on top of your suit.
During the summer, you can get away with a breathable, cotton button-up shirt and a suit jacket. For chillier seasons, consider wearing a vest or cardigan on top of your button-up shirt.
Nailing Your Formalwear Style
While you may not wear your formal attire often, it's one of the more important styles you can master. Formalwear is often reserved for major milestones where cameras are flashing left and right. You don't want your ill-fitting suit and overly-matchy formalwear to be solidified in your friend's wedding album forever, do you?
With these tips, you can start easing your way into formalwear fashion and improving your style, little by little. Soon enough, you'll be donning a suave-looking suit that makes you look and feel like a million bucks.