Hoping to pull off an outdoor wedding? Open air ceremonies and receptions are gorgeous, but they come with their own set of problems and priorities. Knowing how to work with your vendors and which questions to ask is key to hosting a fabulous al fresco wedding day.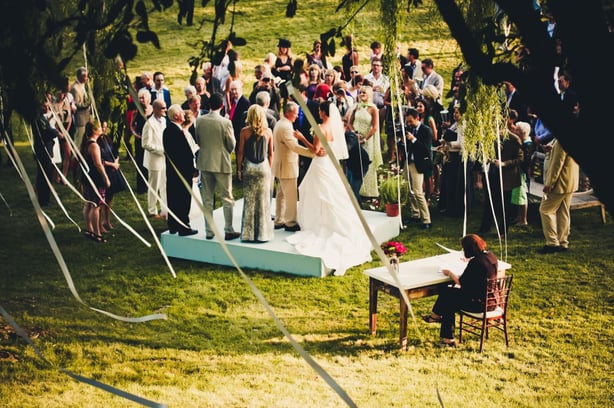 When You Meet With Your Venue...
• Ask if they provide citronella torches and candles so that the ceremony and reception remains bug-free.
• Find out if there's a backup plan in case of inclement weather. Will a tent be set up? Even if it doesn't rain, can guests duck out of the sun if they get too hot?
• Keep in mind that venues that hold excellent indoor weddings may not deliver the same level of service at an outdoor wedding. At Seventh Heaven Event Catering, we're used to working with several Toronto venues and we can help you choose the best one for your outdoor wedding.
• Depending on how complex the setup it, outdoor weddings can take several days to set up. Does the venue restrict how long you're allowed to use the space?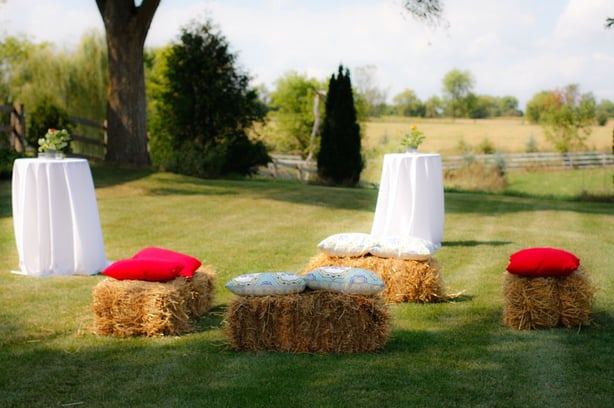 When You Meet With Your Caterer...
• Are they used to setting up an outdoor kitchen? Will the food be covered in some way? The last thing you want is a fly landing on your beautiful dinner spread!
• Hydration is extremely important during the summertime. Can the bar also provide extra ice water for guests? Is it possible to set up an area with bottled water so that guests can help themselves?
• Find out which types of food hold up best in heat.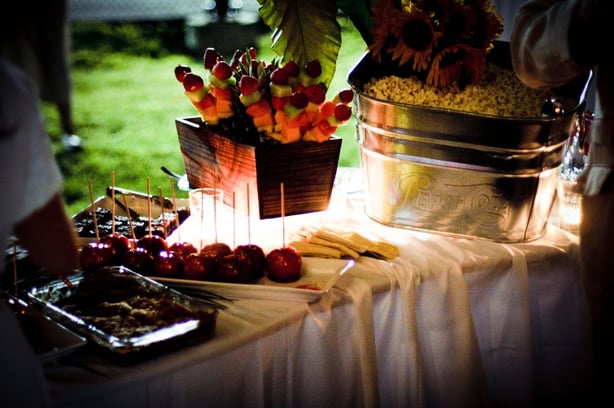 When You Meet With Your DJ...
Outdoor weddings are notoriously noisy, even if you're not near traffic. Airplanes, wind, lapping water - all of this white noise can make it hard to hear the officiant and couple during the ceremony. Ask your deejay if they can give you and your groom a microphone for your vows.
When You Meet With Your Florist...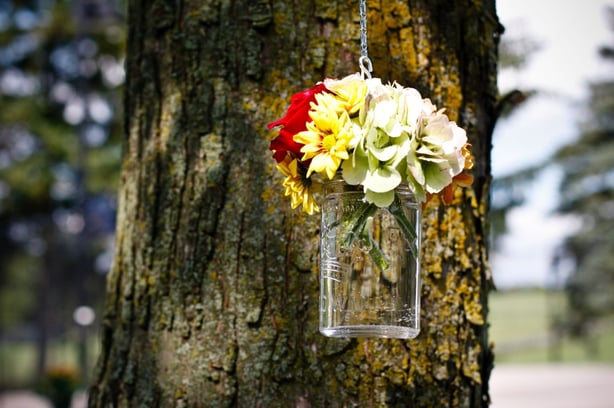 • Which flowers work best in heat? Certain blooms wilt faster if they're not in water throughout the day, which could be a problem for your bouquets. Should you put someone on flower misting duty to keep flowers fresh?
• If you hate the look of tent poles, you'll want to ask your florist to cover them up with clever floral placement.
Contact us for help with all of these details!