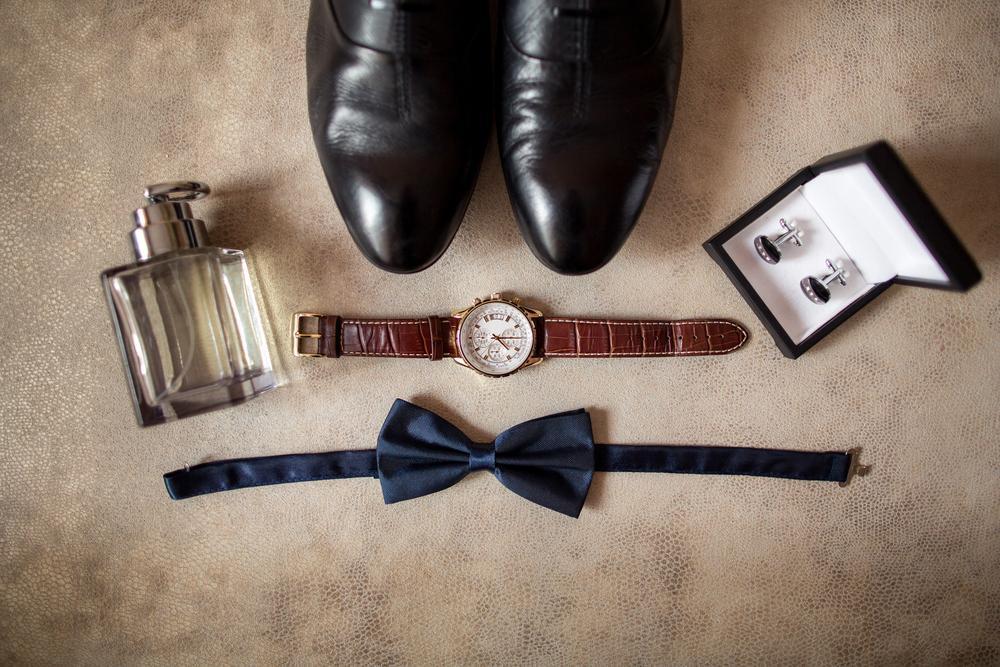 10 Groomsmen Gift Ideas Guys Actually Want
Finding the perfect gift for each of your groomsmen—each of whom have unique tastes and personalities—is no easy feat. As much as you want to show your appreciation for your main guys, you're probably bogged down by wedding details as it is.
Getting your groomsmen a gift they all love doesn't need to be a headache-inducing experience. Whether you're shopping for your brother, best friend, brother-in-law or all three, the following groomsmen gift ideas are practically guaranteed to put a smile on their faces.
1. Shaving Kit—Whether your best guys are rugged or clean-shaven, they'll all appreciate a quality shave kit. After all, even bearded guys need to clean up their neckline and cheeks for a well-groomed appearance. Get your main guys this wet shave kit, complete with a pure badger brush and razor, for a gift that is sure to make you the GGOAT: Greatest Groom of All Time.
2. Leather Toiletry Bag—The leather toiletry bag has been a long-time favorite gift of groomsmen everywhere, and for good reason. It's practical, stylish and something that most men don't think about getting for themselves. If you have groomsmen flying in from all over the country, they'll find an immediate use for this incredibly useful groomsman gift.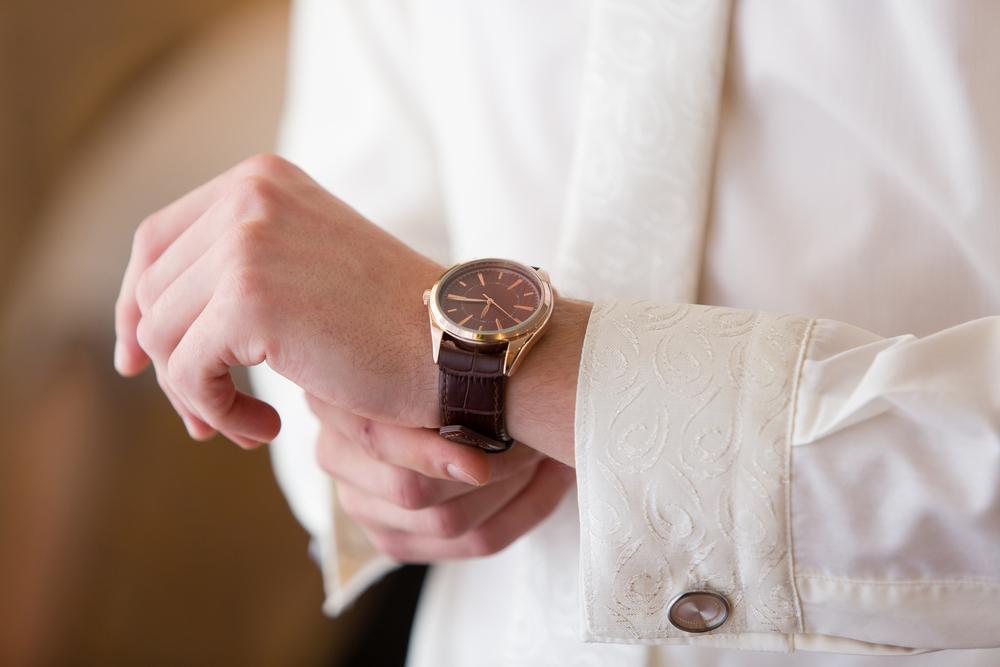 3. Stylish Watch—When your guys buckle this classic menswear item on their wrist, they'll instantly upgrade their style. Not only can they all wear their groomsmen watches on your big day, but they'll also find plenty of occasions to wear their watches after the wedding. From job interviews and meetings to everyday business casual style, this gift is mega popular for a reason. Just make sure that you choose a watch style that is versatile and goes with more than one dress code.
4. Menswear Accessories—As much as it's an honor to be a groomsman, it's also incredibly expensive. In fact, a survey by GOBankingRates found that the average groomsman spends $245.50 on their wedding day attire, while a bridesmaid spends $214.58. Why not help cover some of the cost by gifting them stylish menswear accessories? Getting them each a tie, quality cufflinks and a pocket square will save them the trouble of buying these items for themselves. Plus, it will help your entire wedding party look cohesive.
5. Golf Accessories—Do all your groomsmen love spending time on the green? If you're having an evening wedding, consider scheduling an early morning tee time with your best guys and surprise them with personalized golf accessories. They'll love getting groomsman-themed golf balls and personalized ball markers as gifts. Consider personalizing your best man's golf ball to make it stand apart from the rest of your crew.
6. Etched City Drinking Glass—For a sentimental gift, give each of your guys a custom drinking glass with their city etched on it. Pick a city that means something to both of you—for instance, you can choose the city where both of you went to college or the town where you both grew up. This gift is practical, personalized and inexpensive to boot, which means you can pair it with another small gift or combine it with a fun experience for your entire crew, such as a beer tasting.
7. Wood Valet Box—If you have the budget for it, getting your groomsmen a cherry wood valet box is practically guaranteed to be used for a lifetime. Traditionally, valet boxes have been a stylish and practical way for men to store their valuables. Modern valet boxes now have larger components for storing smartphones and tablets while they charge.
8. Personalized Cooler—From fishing trips to road trips, your guys will get plenty of use out of a cooler with their initials on it. Just be sure to avoid the cheap-looking coolers and find one that has that "cool" factor. For example, a cooler that doubles as a seat or a canvas cooler with a stylish design. Delight your men further by stocking it with their favorite beer or snacks.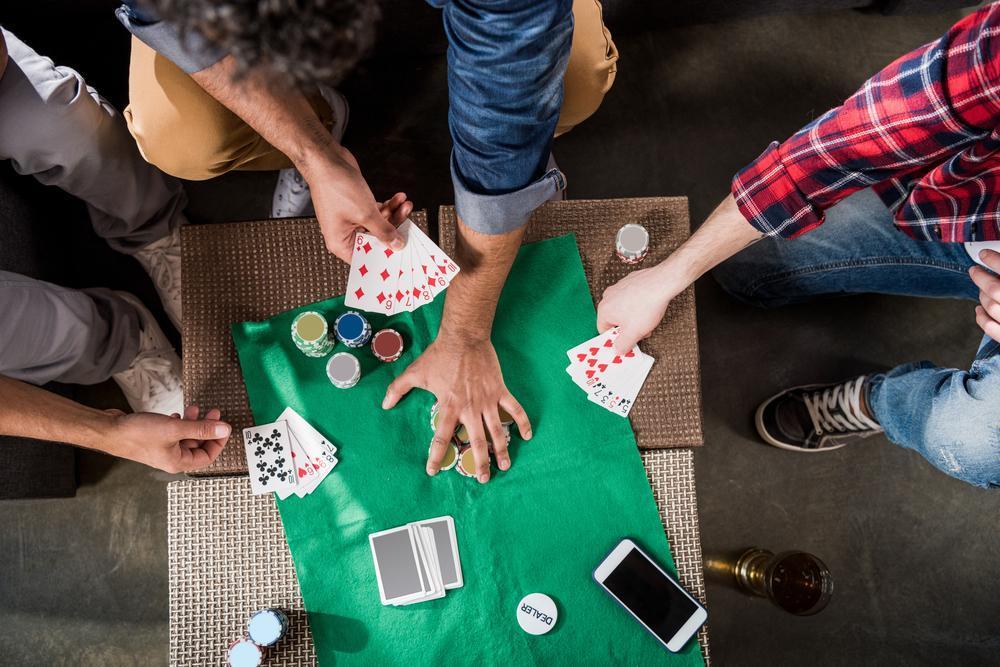 9. Fancy Deck of Cards—There is nothing like a game of Texas Hold'em before the wedding to get your guys in the partying mood. Gift them a high-quality deck of cards with a card deck holder and suggest a game to calm everyone's pre-wedding nerves. Raise the stakes by throwing in a gift card and a bottle of bourbon for a fun afternoon with your buddies.
10. Leatherman Multi-Tool—Your groomsmen don't need to be fearless explorers to benefit from a Leatherman multi-tool. Whether they're outdoor enthusiasts, handymen or enjoy the occasional camping trip, your best guys will find a Leatherman tool a useful groomsman gift. The one thing you do need to keep in mind when buying your groomsmen a Leatherman is making sure that they are TSA-compliant. If you have a groomsman traveling by plane, make sure that he knows to put it in his checked bag and how to properly secure his multi-tool.
Throw in a Handwritten Note
The best groomsmen gifts are ones that mean something to the receiver. No matter how practical your groomsmen find their cooler or Leatherman tool, it may lack the personalized touch that is needed to show just how much you appreciate them.
By throwing in a personalized note with your groomsman gift, you can give it that extra little something that takes your gift to next level status. You don't need to be super gushy if that's not your style. Just a little note to make sure that your main guys know how much it means to you that they're by your side on the biggest day of your life.