Corporate events range from seminars, conferences, golf events, and team-building events to product launches and holiday parties. These events are usually held with the purpose of entertaining, rewarding valued employees, and improving relationships within the company.
There are multiple factors to consider when it comes to planning a corporate event, such as event design, event branding, location, event catering, AV, and more.
In this post, we will cover four types of signage that you can use to brand your corporate events.
1. Hanging Signs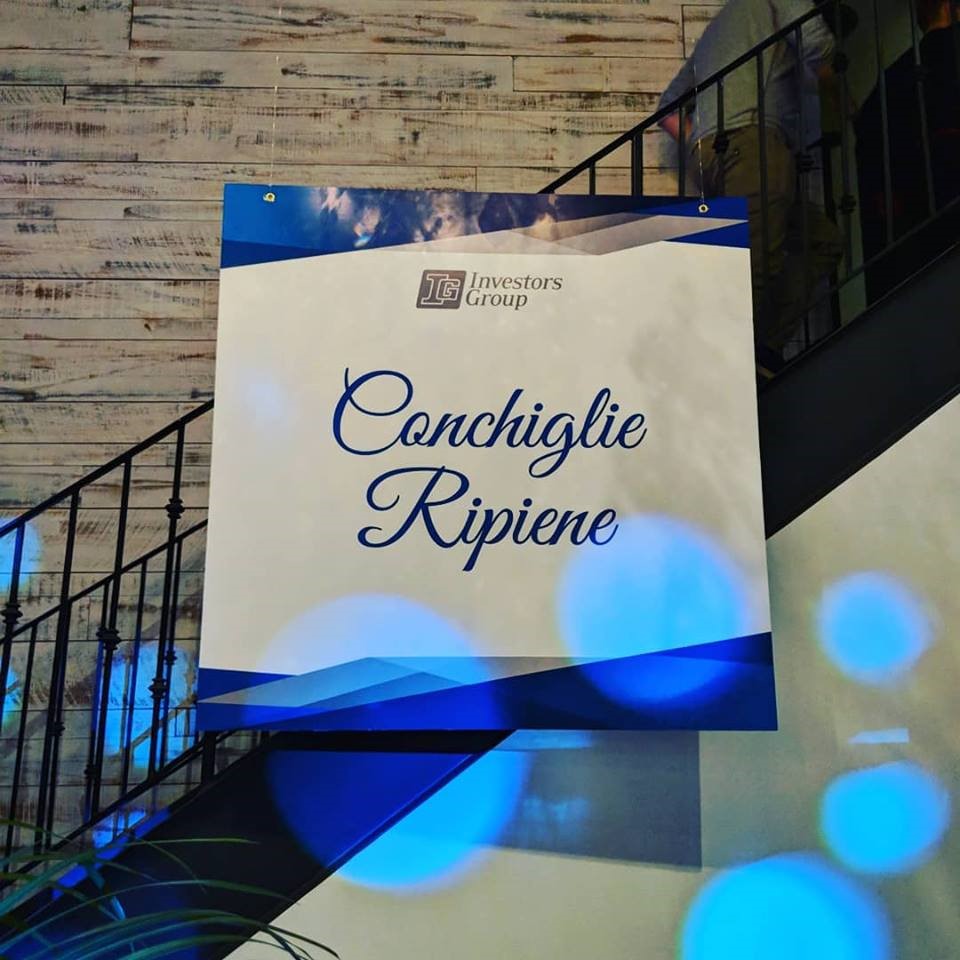 Out of all the signs in the signage world, hanging signs are some of the best signage to grab the attention of your attendees. Hanging signs come in two materials—fabric or rigid boards.
Fabric signs are generally used to hang trade show signs like this one.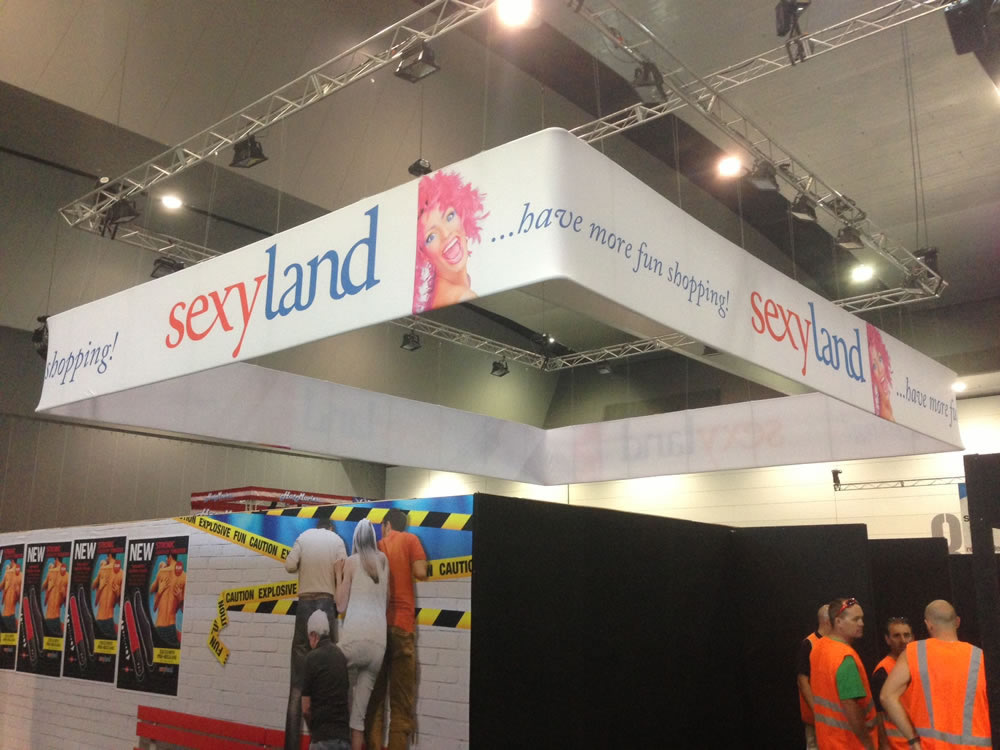 To install a hanging trade show sign, you would need a rigger. These are people who deal with overhead displays. Depending on the company, an installation might cost you somewhere around the $500 mark.
When it comes to corporate events, rigid boards are the most suitable because:
They are cost-effective.
They are easy to hang.
2. Pull-up Banners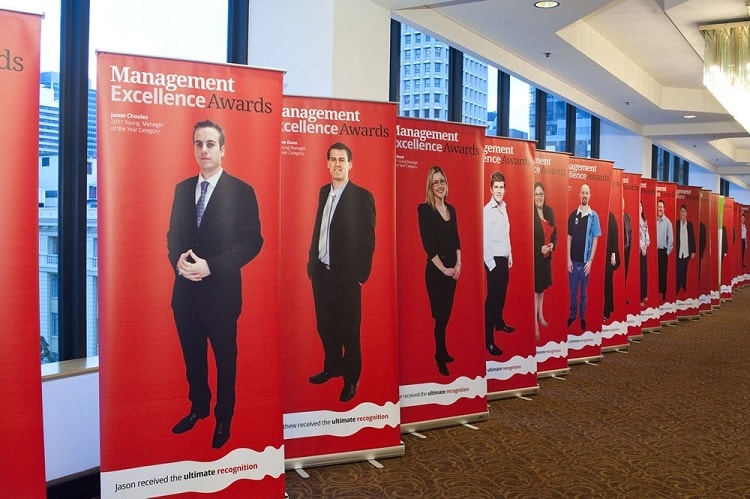 Everyone in the event industry would know what a pull-up banner looks like. It is the most popular signage display in the market because it is simple to set up, it has a reasonable print size, and it can be packed down into a carry bag, which makes it easy to transport. You don't need a logistics company to do it for you.
One thing to be aware of before purchasing a pull-up banner is the width of it. Some pull-up banners have a width of over 3m in length. This is an issue when it comes to transporting. To give you an example, the length of a Toyota Camry, excluding the engine, is around 2.7m. You won't be able to fit the 3m long pull-up banner into your car, which means you would require either a van or a logistics company to transport it for you.
3. Media Walls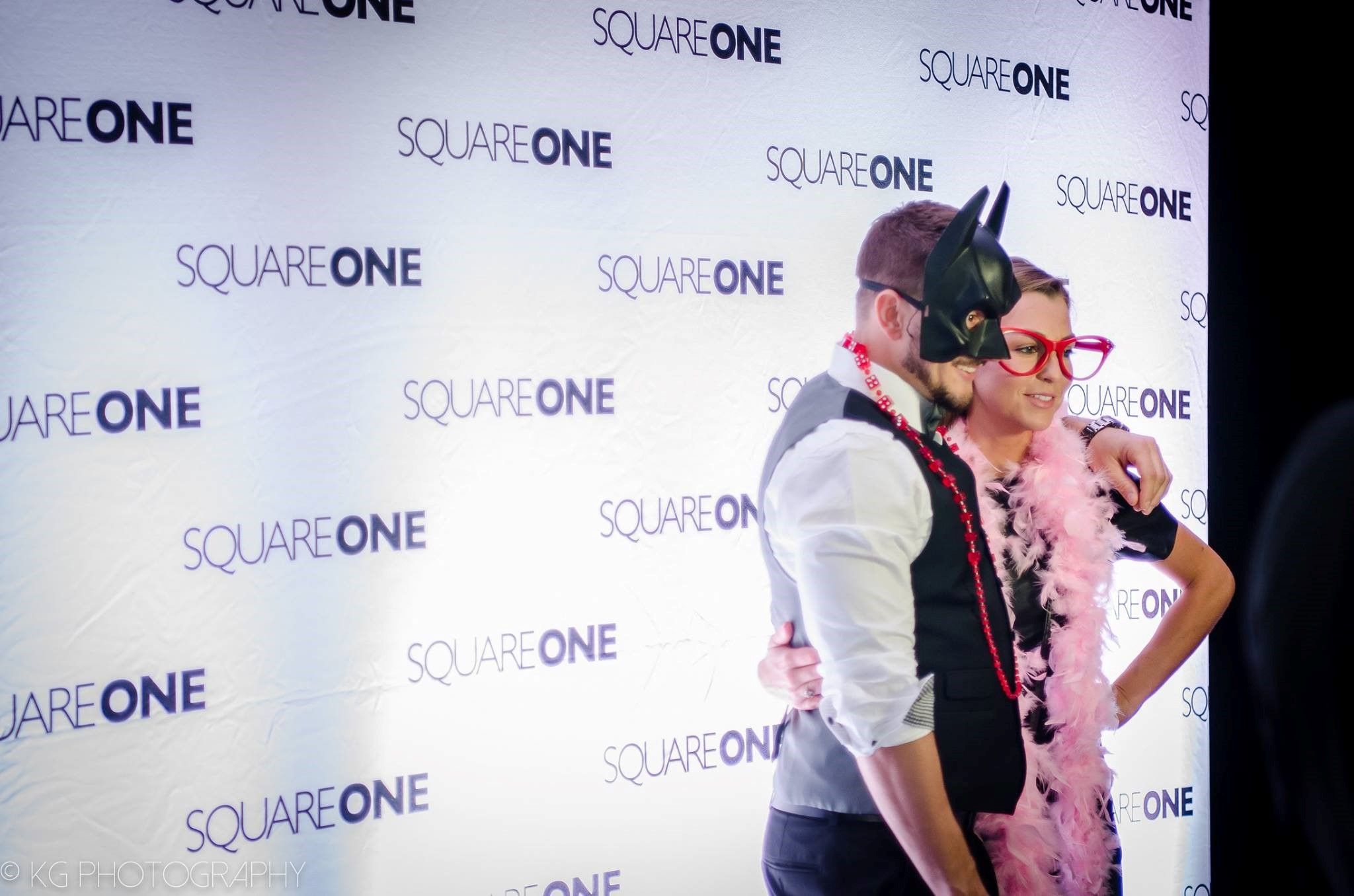 Media walls are some of the most common signage at events. They are more common when celebrities and sponsors are involved.
Media walls are generally used to promote event sponsors, where guests take photos in front of them.
Media walls come in multiple types, such as pop-up displays, straightline media walls, and TRIGA media walls. The biggest difference between these media walls is size, and their sizes are dependent on the frames used. For example, the maximum size of a pop-up display is 4.5m by 2.25m high.
Here is an example of what the frame of a pop-up display looks like.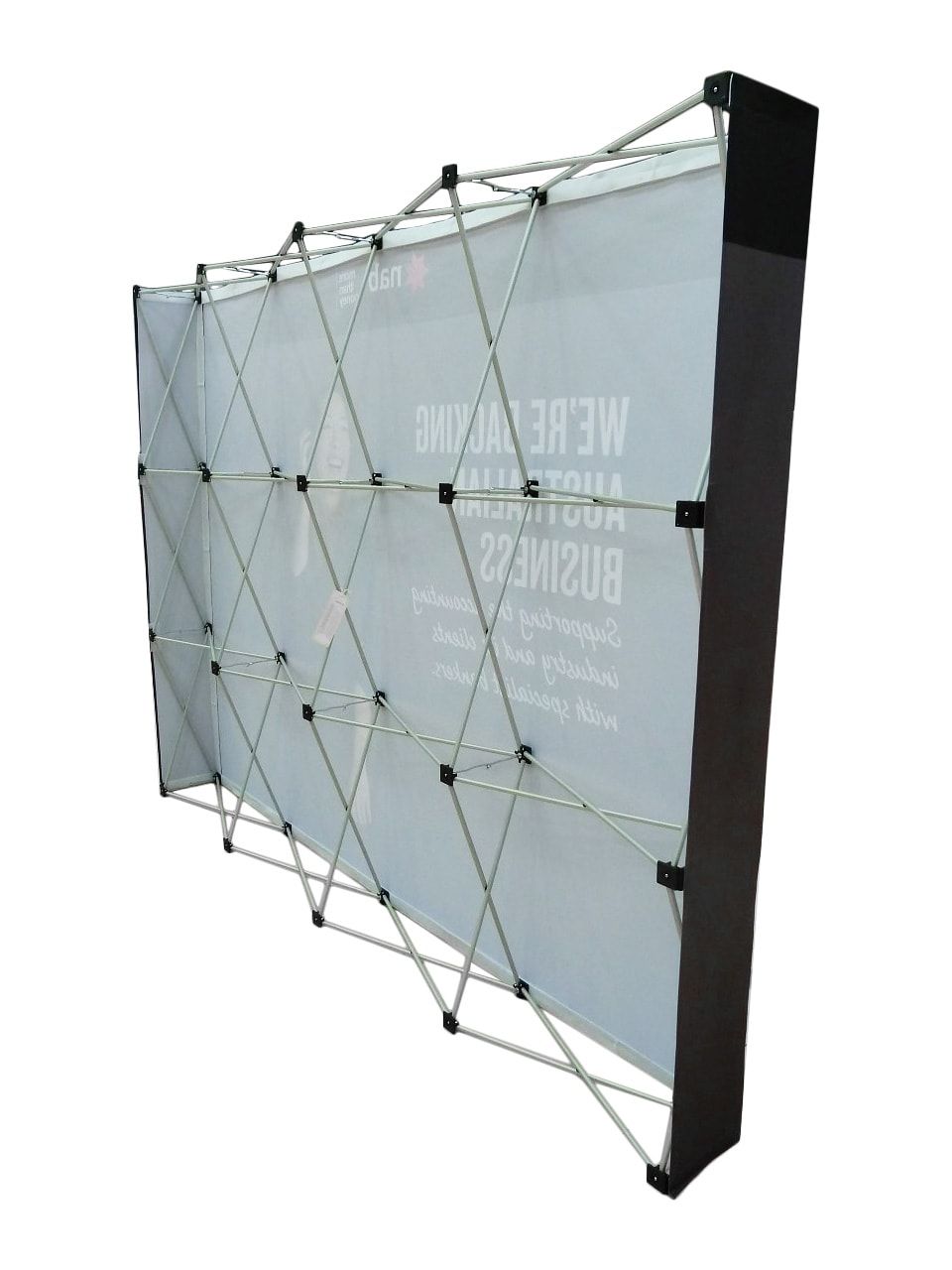 Another type of media wall is a TRIGA media wall. A TRIGA media wall is used when you need a wall that is long. The wall can even be used to go around a football stadium if you want. This is possible because of its modular frames, which allow you to connect walls together.
Consult your signage supplier to learn about the media wall types they stock.
4. Rigid Boards
We briefly talked about rigid boards being used as hanging signs. Rigid boards are some of the most versatile signage out there because they are light, which makes them easy to use for a wide variety of applications and they can be form cut to any shape you want. You can cut them into a shape of a card, an Instagram frame or even a standee.
Rigid boards come in a wide variety of materials such as corflute, foam board, PVC, aluminum, etc. Each material has its own advantages and disadvantages. For example, corflute is suitable when you have an outdoor event whereas a foam board is not. As always, consult your signage supplier on the most suitable material for your application.