Wedding desserts have come a long way from the traditional choice. Cake is no longer the only option on the menu, and more couples are opting for alternative treats to wow their guests.

It could be doughnuts or ice cream, candy bar stations, and everything else in between. Couples today have an assortment of dessert options to serve. Here are some of the best alternative options for wedding desserts.
Dessert Shots
This miniature version of classic desserts is fun to eat and fun to display. As an added bonus, you don't have to stick with just one type of dessert. You can serve a mix of classic desserts in tiny shot glasses. Think crème brulee, lemon meringue, and tiramisu as potential options.
While pastries and cream layered in a glass might seem overwhelming, mini varieties allow guests to try a few without feeling too stuffed. Get the interior view of a dessert that tastes great. There's nothing that can't be put into a shot glass, and this sweet alternative is sure to please any guest.
Waffles
Waffles are a sweet alternative that bring a little bit of breakfast to dinner. Display it as a giant cake and spend your first married couple moment drizzling syrup over it, creating a playful take on a fun treat.
Alternatively, opt for a bar option that's filled with different toppings and syrups. Guests will be able to enjoy their own waffle creations. Fresh fruit, icing sugar, and chocolate chips are a few delicious choices guests can use to top this dessert.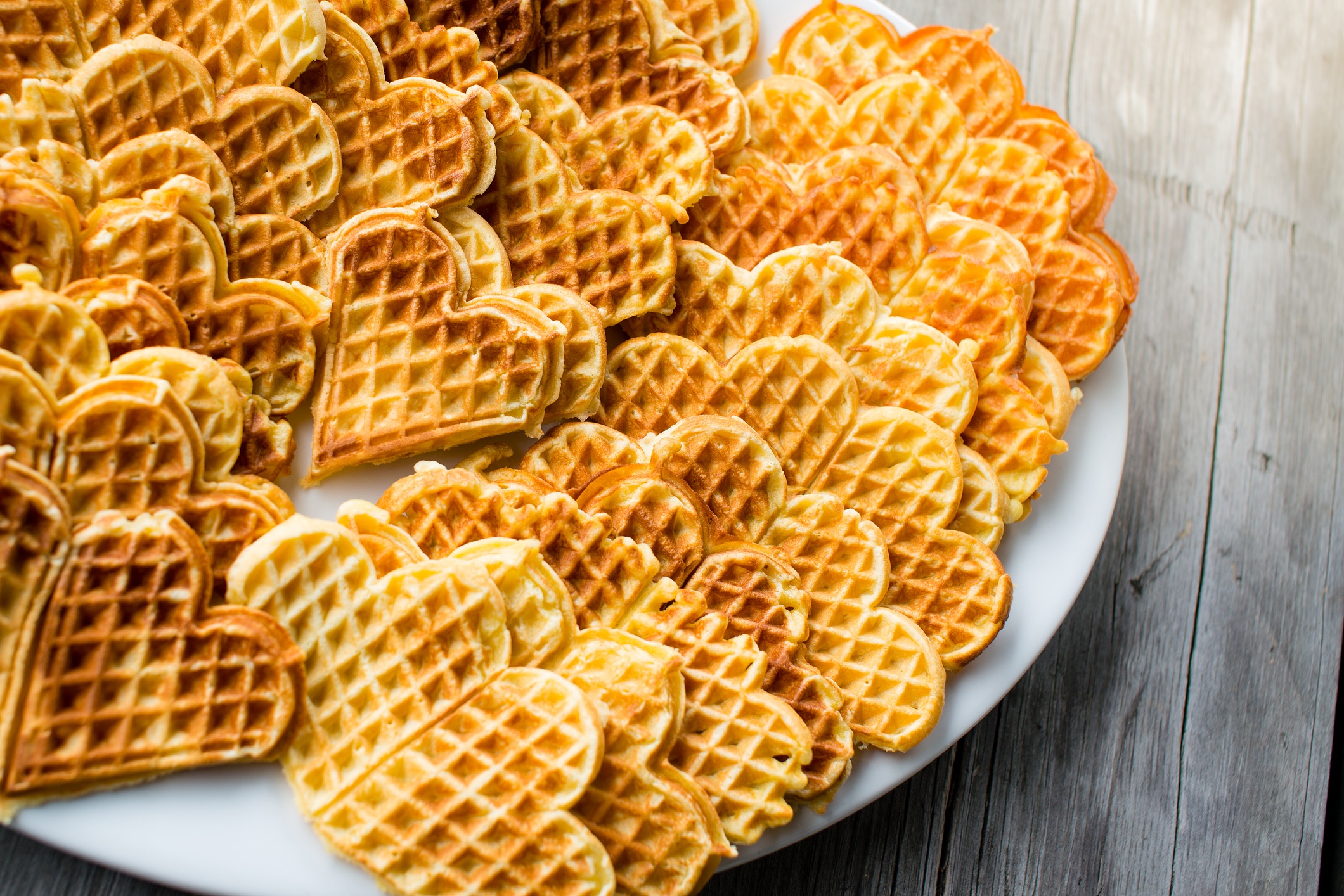 Cookie Bar
Who doesn't love cookies? With so many varieties available, you can offer a type for everyone to enjoy. Feature favourites such as chocolate chip and peanut butter. Place them buffet style for guests to help themselves or on various tiers to add height and levels to the dessert table. Incorporate wedding decorations and signs to guide guests to the cookies being served.
You may want to place them over little glasses of milk for a treat that's nostalgic and delicious. Combine dessert shots with cookies by serving cookie shot glasses filled with milk. Each part of this dessert is edible. Guests can enjoy a cold glass of milk and eat the cookie after.
It's hard to beat homemade cookies, and this is one treat that comes with choice and a big selection—a cookie for everyone.
Sundae Bar
Ice cream is always a delicious alternative. Serving it "DIY" style in a sundae bar gives guests the option to choose what they want. Guests can customize their dessert experience with a variety of flavours and toppings for a tasty treat.
Keep cups and waffle cones at the side for guests to choose how they want their ice cream served. You can serve classic flavours such as chocolate, vanilla, and strawberry, alongside fruits, syrups, and candies for topping. Ice cream gives the reception a different experience where guests get to pick and choose, mixing and matching what they want for a truly personalized dessert.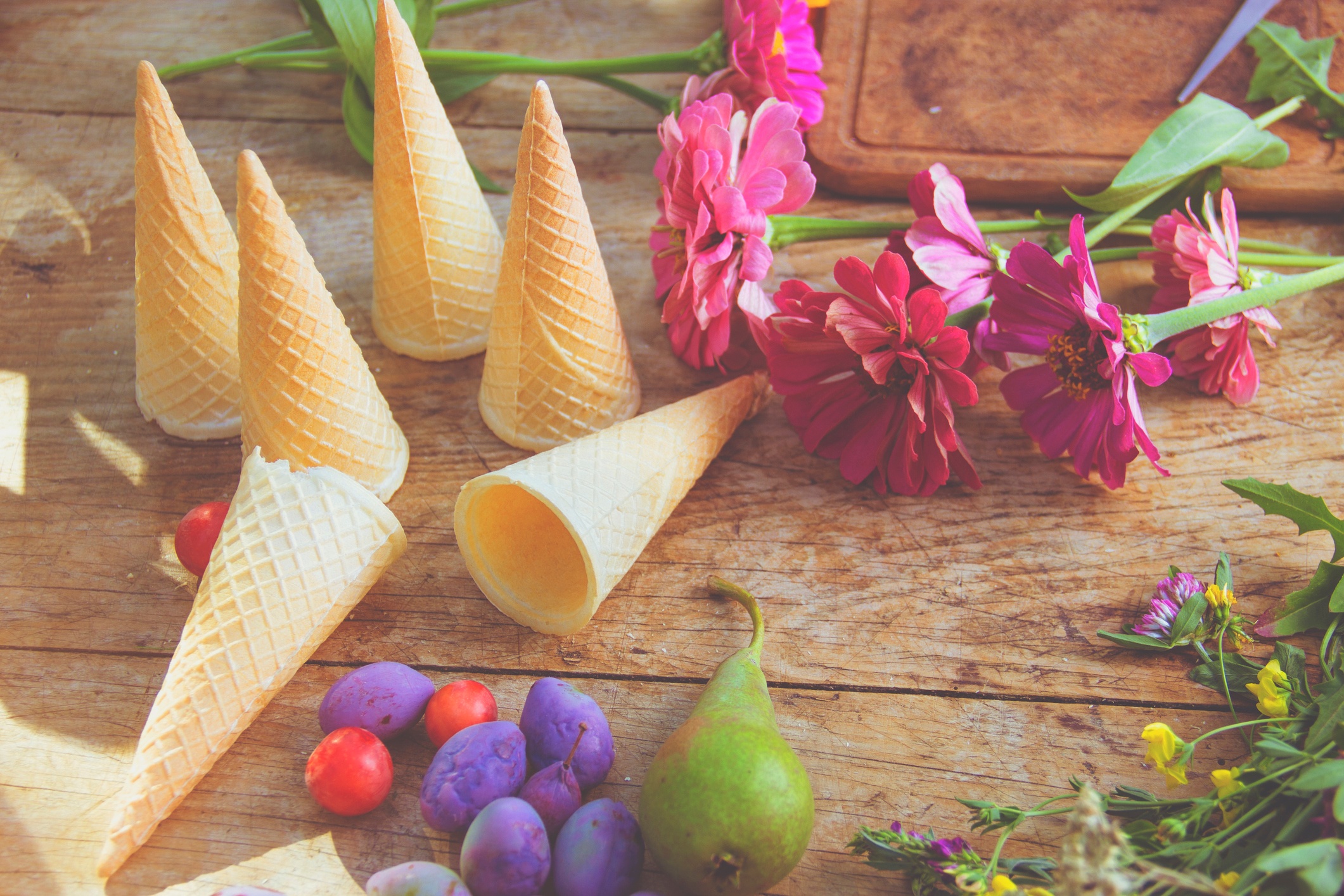 Cupcakes
Think cake—but miniature. Cupcakes are a visual alternative despite still being cake in some form, and smaller portions are easy to grab and snack on. Instead of one type of cake, you can serve multiple flavours and icings, from red velvet and cream cheese frosting to chocolate cupcakes topped with cookies-and-cream icing.
Use decorations to display cupcakes in a way that incorporates the wedding theme. This dessert is easily portable and can be stacked in different ways for a fun and whimsical presentation. From tiers to shelves to towers, make cupcakes the focal point.
Why stick with cake when there are so many options available? For the best catering in Toronto, consider a delicious yet unexpected dessert for your wedding.